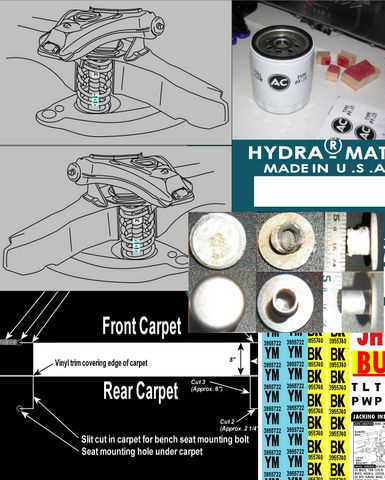 Services
Occasionally I will manufacture or reproduce hard to find Nova parts or provide a service to aid Nova restorers. I will list the currently available items below.
Technically correct 1968-1972 Nova Grille Rivets, 1970 TCS Rivets, and Sill plate rivets.
Reproduction round, snap ring, date coded, door mirrors without the Bowtie logo. These mirrors are made in the USA. and are as close as you can get to original.
1968-1970 Nova Decal kits. These kits contain reproduction stickers. labels, and decals for most every part of your Nova. Found a decal that is not reproducted? Send me an high resolution picture or scan of the original.
Many of the items are available at the National Nostalgic Nova. Click the link and give hem a call.
Visit National Nostalgic Nova for Nova Times, Information and Nova parts