Research Topic: 1969 - 1973 Clutch Pedals
Pictures owned by and article courtesy of Ron Bentz.
Unlike the previous year of 1968 The 1969 - 1973 Nova had the same parts over the years. Here is an example of the 1969 -1973 Nova parts.
Below is the 1969-1973 Nova under dash clutch assembly. The curve in the brake pedal bracket is just a little different than the 1968 setup. Also notice the bracket is more even on both sides unlike the 1968 bracket. It is also squared across the top instead of rounded on the 1968 bracket.
Picture 1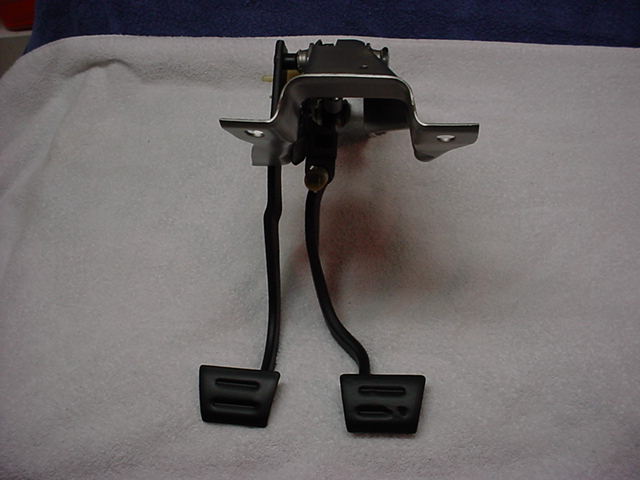 Here's a photo from the passenger side. It uses the same style of clip to hold the clutch bracket into the bracket.
Picture 2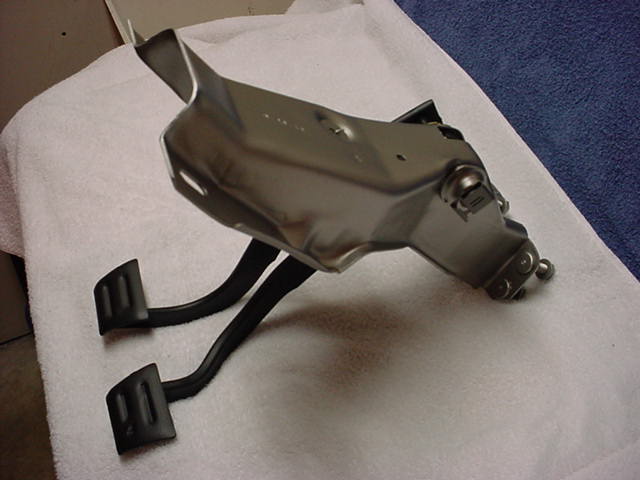 Here's a photo from the driver's side. Notice the small bracket is not there. This one however has the neutral safety switch mounted behind the clutch pedal bracket which the 1968 does not have.
Picture 3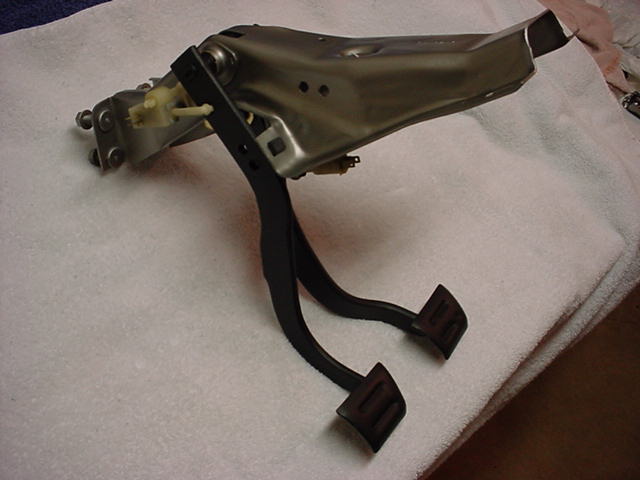 Here's a photo from the top of the 1969-1974 style bracket. Notice it is completely different than the 1968 style.
Picture 4
This is the underside from the passenger side. Pretty much the same.
Picture 5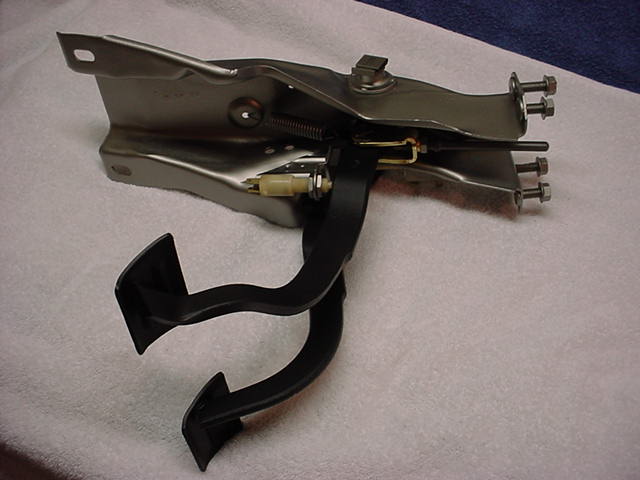 Here's the difference in the gold brake rod bracket. Notice it isn't squared off like the 1968 style was. You can also see the neutral safety switch in this photo.
Picture 6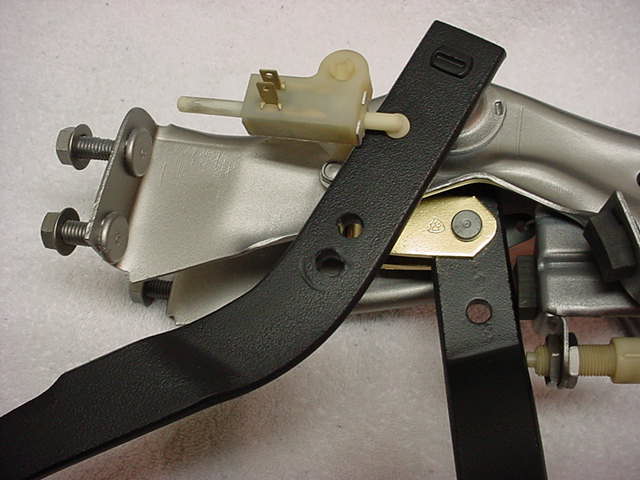 This is what I was referencing about how the spring is mounted differently. On the 1969-1973 brackets, the black tab is mounted on the side of the gold bracket next to the brake pedal bracket. The 1968 tab is mounted on the outside. The spring doesn't hit on this style like it does if you try to assembly a 1968 assembly this way. Also the pin and clip are on the opposite side compared to the 1968 assembly.
Picture 7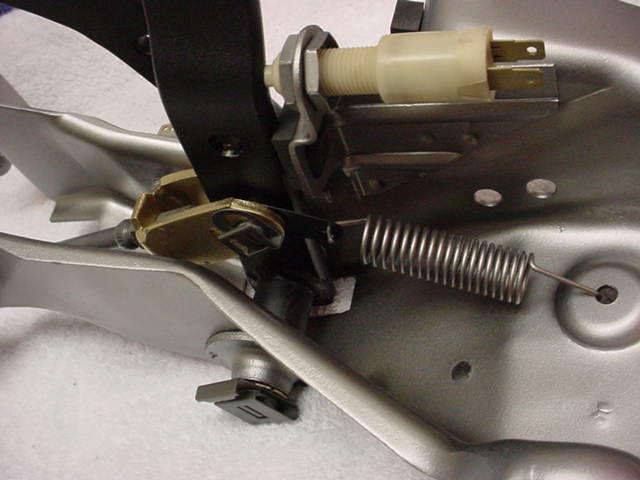 Here's the difference in the nuts on the 1969-1973 style. Notice they aren't like normal nuts. They have sort of a washer at the bottom.
Picture 8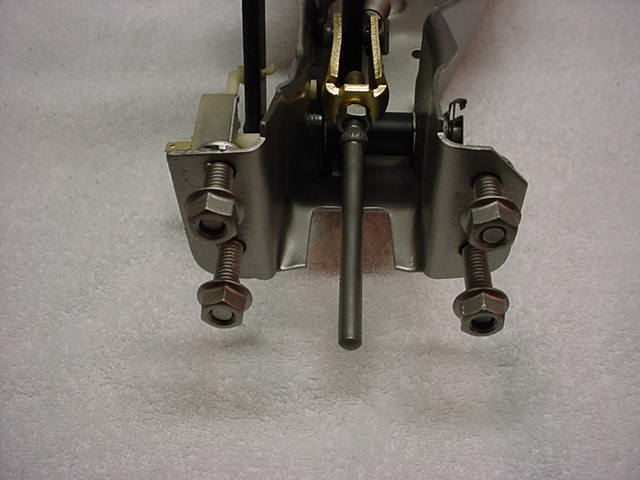 Here's the date code on the 1969-1973 style. This one is 9-20-69 and it was removed from a early 1970 Nova.
Picture 9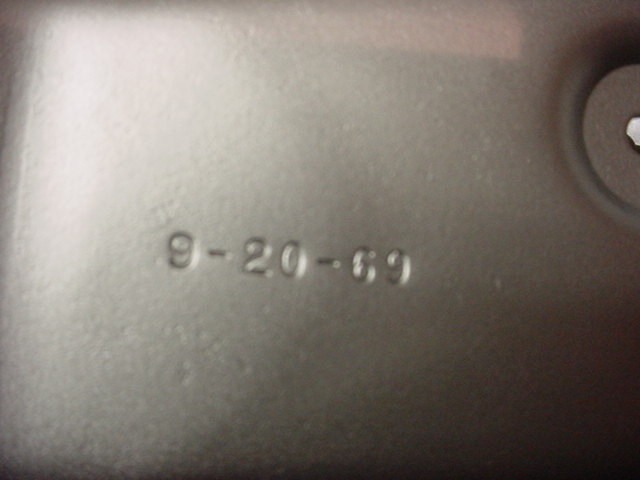 Here's a good photo of what the neutral safety switch looks like. It is mounted with a small screw which you can just barely see.
Picture 10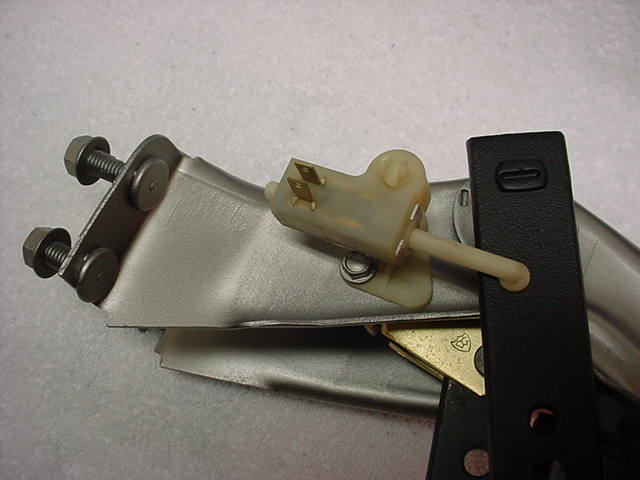 This is a complete clutch assembly I removed from a 1972 Nova 6-cylinder car.
Picture 10